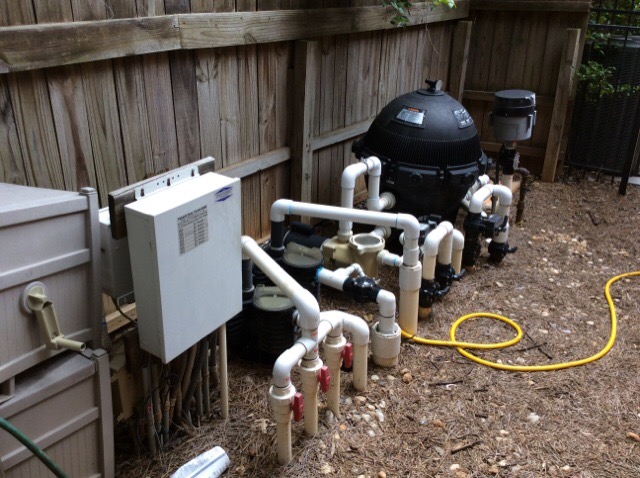 Conley Inspections, LLC inspects Pools and Spas in accordance with ASHU Standards for Pool and Spa. Conley Inspections, LLC examines the entire visible pool and its surrounding components to look for settlement or faults in the integrity of the construction. All of the mechanical systems and their individual parts are evaluated to determine age, condition and serviceability.
Including:
Condition of interior shell surface materials
Border coping, pool decks, steps
Main drains, ports, spa jets
Pumps, motors, blowers, automatic safety controls, visible piping and valves
Heaters (gas & heat pumps)
Cleaning system; Polaris/sweeper, skimmers, filter system & gauges, bleeder valve
Water supply system to check for cross connections or auto fill valve leaks
Electrical bonding for pump motors, blowers, heaters and other metal equipment
Underwater lighting, GFCI receptacles, conduit, visible electrical components, timers, control panels, breakers and wiring
Diving boards, slides, handrails and ladders
Proper fencing enclosure and gate safety (required for insurance)
Child safe; barriers, pool covers, door alarms, etc.
Conley Inspections, LLC provides a report that includes digital photos that address areas of concern with recommendations for repairs. The inspector will also review those items with clients at the time of inspection and a report PDF link will be emailed usually the same day of inspection.